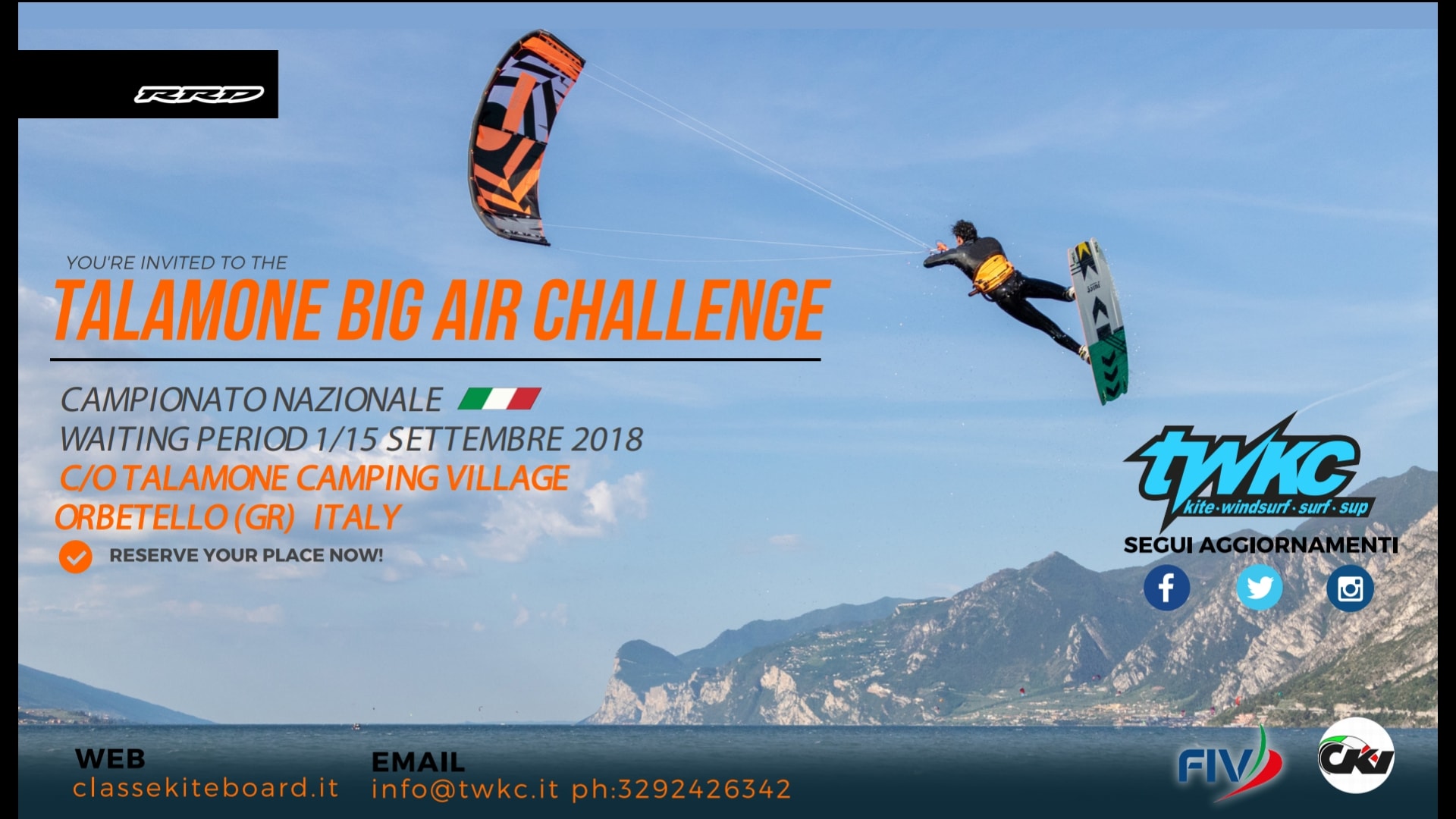 Talamone, la maremma e la provincia di Grosseto ancora in primo piano a livello nazionale per l'organizzazione di eventi sportivi connessi agli sport acquatici, kitesurf windsurf e vela! Questa volta saranno i kiters a sfidarsi in una gara di salti.
Sulle orme della famosa King of the Air che si svolge ogni anno in Sud Africa a Città del Capo, i piu' forti e radicali Kiters Italiani si affronteranno nella baia di Talamone a suon di salti e manovre ad altezze stratosferiche!!
Si premia chi salta piu' alto, hang Time (tempo in volo) e chi esegue la manovra piu' radicale!
La gara si svolgerà nella spiaggia del Talamone Village tra il 1 Settembre e il 15 Settembre. Affichè si possa disputare un evento kitesurf di alto livello e che possa offrire il massimo spettacolo, serve una giornata di vento superiore ai 20 nodi.
Per questo, la tipologia di regata sarà a chiamata, dopo aver individuato il giorno migliore per le condizioni meteo marine. Il Preavviso di chiamata verrà dato 48 ore prima con un semaforo giallo che mette in allerta tutti gli atleti kiters e a 24 ore se la condizione meteo risulta confermata semaforo verde. Lo stato della chiamata potete monitorarlo sotto
Qui il bando per iscriversi alla regata!
Stato evento :